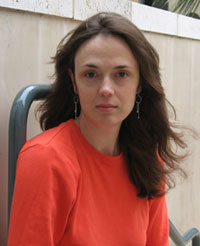 A Quaker and a pacifist, Wendy Gonaver was first appointed by California State University in 2007 to teach two courses. She wanted to attach a statement to the Communist-era oath required of state employees, stating her objections on grounds of freedom of religion and free speech. The university would not allow her to do that, and Wendy was out of a job.
"We didn't think that was right," said Kathryn Kolbert, President of People For the American Way Foundation. "So we worked with Wendy and the university to find a compromise that would allow her to attach a statement expressing her views as a citizen who loves her country, but who could not take up arms because of her deeply held religious beliefs. It was a victory for free speech and freedom of religion, the cornerstones of People For the American Way Foundation."
After negotiations between People For The American Way Foundation Legal Director Judith E. Schaeffer and lawyers at the California State University, American and Women's Studies teacher Wendy Gonaver will teach two courses at CSU-Fullerton in the fall, a year after losing her job in a dispute over a "loyalty oath."
Gonaver is not the only Californian who has had difficulty with the pledge, first enshrined in the state Constitution during the bad old days of red-baiting and Communist witch-hunts. Others who hold pacifist beliefs, and Jehovah's Witnesses, who do not take oaths of any kind, have lost jobs.
"We couldn't be happier for Wendy, and we believe this clears the way for others who find themselves in the same situation to express their views without compromising their integrity or their livelihood," said Schaeffer. "That's the American way."
Read more